Here is a quick tip to start the week.
Often, we end up with a situation where a bunch of numbers are stored as text.
In such cases, Excel displays a warning indicator at the top-left corner of the cell. If you click on warning symbol next to the cell, Excel shows a menu offering choices to treat the error.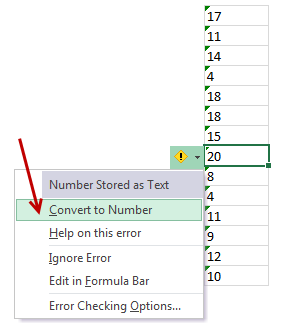 Converting numbers stored as text back to numbers
Tip #1: Error correction
One easy and quick way to convert all the text-numbers to numbers is,
Select all the cells
Click on warning indicator next to top-most cell
Choose Convert to number option
Done
Tip#2: Paste Special Convert
Sometimes such text-numbers may be scattered across the worksheet, thus making selection of cells a pain.
In such cases, follow this process (see demo below)
In a blank cell, just type 1
Copy this blank cell.
Select all the cells that have text-numbers.
Press CTRL+ALT+V to launch Paste Special box.
Choose Multiply from operation area.
Click ok & Done!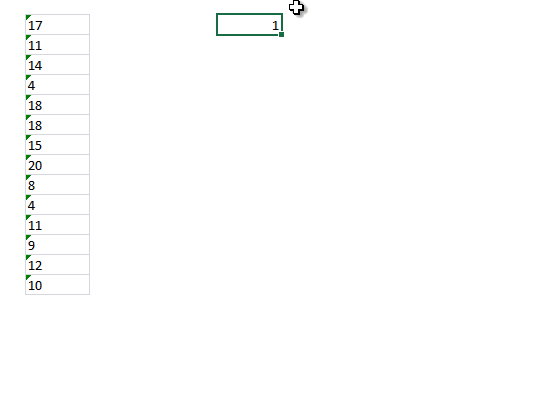 Enjoy your numbers.
Bonus tip: If you think the error indicators are annoying, you can turn them off. Just go to File > Options > Formulas and turn off all the error checking rules you don't need.
PS: Thanks to Justin for emailing me the Paste Special Multiply with 1 trick.