CP020: Top 10 time saving strategies for business analysts
In the 20th session of Chandoo.org podcast, lets save some time.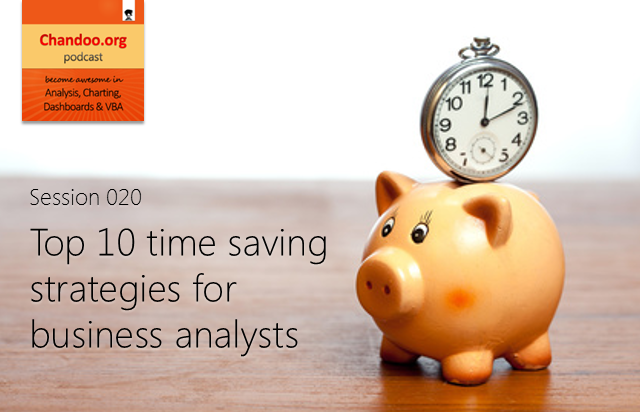 What is in this session?
We all want to save time and stay productive. The obvious answer seems like using keyboard shortcuts. But they can only get you so far. So what about the real productive strategies? That is what we address in this podcast.
In this podcast, you will learn,
Announcements
5 key areas of business analyst work – tracking, analysis, reporting, data management & modeling
Time saving strategies for tracking
for analysis
for reporting
for data management
for modeling
Conclusions
Here is a mind-map of this podcast.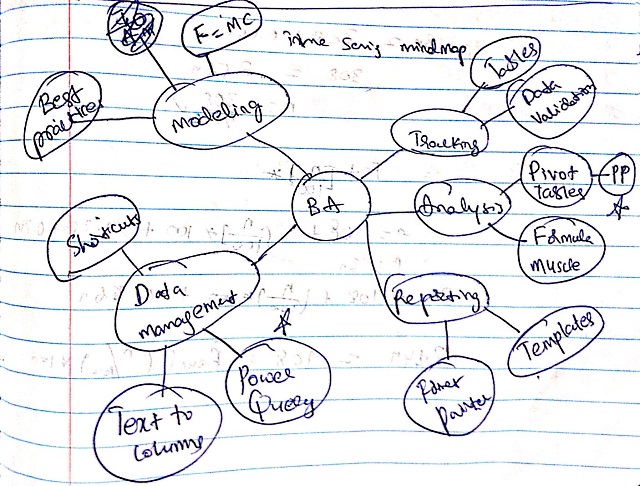 Listen to this session
Podcast: Play in new window | Download
Subscribe: Apple Podcasts | Android | RSS
Links & Resources mentioned in this session:
Transcript of this session:
Download this podcast transcript [PDF].
How do you save time? Tell us quickly
So how do you save time when working with Excel? Please share your tips, suggestions and stories with us in the comments area. But be quick. I don't want to waste time waiting for your comments 😉
Hello Awesome...
My name is Chandoo. Thanks for dropping by. My mission is to make you awesome in Excel & your work. I live in Wellington, New Zealand. When I am not F9ing my formulas, I cycle, cook or play lego with my kids. Know more about me.
I hope you enjoyed this article. Visit Excel for Beginner or Advanced Excel pages to learn more or join my online video class to master Excel.
Thank you and see you around.
Related articles: