Hi friends, readers & fans of Chandoo.org,
I want to share a happy news with you all.
On Saturday (1st of February), we bought a new car. It is Toyota Innova. Pictures below (click to enlarge.)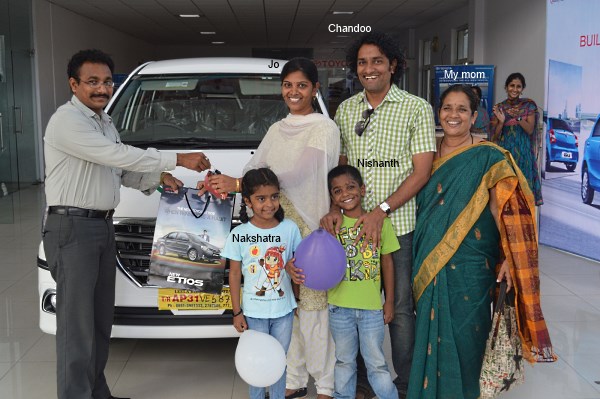 Thank you & Excel
Before I tell you why I bought another car or how it is, first let me tell you this – Thank you. You constantly inspire me to learn more and share my knowledge. You support my little business in numerous ways – by joining our courses, purchasing our templates and recommending our site. With out your support and love, I would not even thought about buying a comfortable and lovely car like this. Thank you.
And I want to thank Microsoft Excel too. It is the reason why today my family is living a happy, healthy and peaceful life. Thank you Excel.
Why another car?
Long time readers of Chandoo.org remember that we already have a car. And if you know me, you know that I like to consume less and lead a frugal life. So adding another car to our family seemed like a conflicting choice. But we (my wife Jo & I) rationalized this by,
Our current car doesn't have any security features (no airbags, ABS etc.) So when we go on long drives, we have this nagging thoughts in our minds.
Our current car is good for 4 people. As we frequently travel with other family members or friends, going out became an exercise in human squeezing.
Driving Alto is fun, but driving it for anything more than an hour proved to a back-breaking punishment.
After spending few weeks short-listing car models, we narrowed down to our choice to Toyota Innova. Almost everyone we asked said, 'Get Innova, it is boringly reliable'. It matched our expectations.
A little more about our car
Our car is Innova ZX variant.
It can seat 7 people (2,2 and 3)
It has good safety features (2 airbags, ABS etc.)
It drives like a car instead of MPV. Very convenient and comfortable.
It has all the features you would expect in a car of this size.
We paid roughly Rs. 1,800,000 (US $28,000) for this. No loan of course (I do not like buying things that I cannot afford.)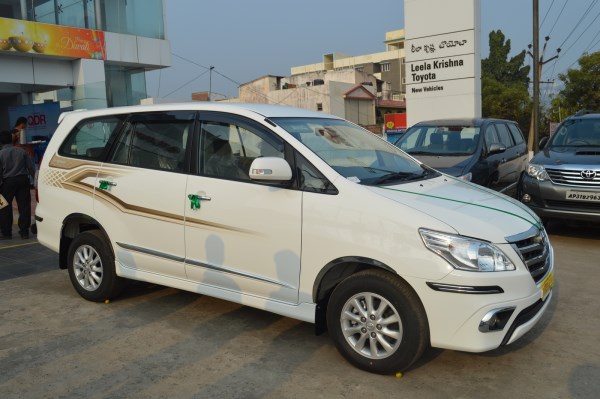 Thank you once again
Almost everyday I wake up with a smile, spend the day learning, feeling passionate about my work and go to sleep thinking nothing but how fortunate and blessed my family & I are. All thanks to you. Thanks to your kind support, generous attitude and love for learning, we have a home, car and all the comforts anyone can ask for. Thank you.
And thank you Microsoft & Excel for making my life exciting every day.
More personal stories: