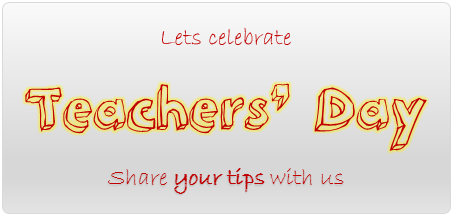 Today is teachers' day in India. I owe everything I learned to my teachers. Their powerful, insightful & inspirational lectures make me a better person.
Today I want to recruit more teachers. Because you can never learn enough.
So why don't you come on board and teach me (and rest of our website visitors) something?
All you have to do is post a comment with an Excel tip, technique, idea or experience with us. It can be related to anything, from formulas to solver, charts to power pivot, VBA to keyboard shortcuts. Anything goes.
Lets go. I am all ears.