Teach me (and rest of our community) something this Teachers' Day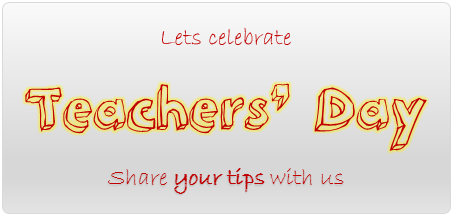 Today is teachers' day in India. I owe everything I learned to my teachers. Their powerful, insightful & inspirational lectures make me a better person.
Today I want to recruit more teachers. Because you can never learn enough.
So why don't you come on board and teach me (and rest of our website visitors) something?
All you have to do is post a comment with an Excel tip, technique, idea or experience with us. It can be related to anything, from formulas to solver, charts to power pivot, VBA to keyboard shortcuts. Anything goes.
Lets go. I am all ears.
Hello Awesome...
My name is Chandoo. Thanks for dropping by. My mission is to make you awesome in Excel & your work. I live in Wellington, New Zealand. When I am not F9ing my formulas, I cycle, cook or play lego with my kids. Know more about me.
I hope you enjoyed this article. Visit Excel for Beginner or Advanced Excel pages to learn more or join my online video class to master Excel.
Thank you and see you around.
Related articles: