CP038: Data to Ink Ratio – What is it, How to optimize it, Techniques & Discussion
In the 38th session of Chandoo.org podcast, Let's optimize data to ink ratio of your charts.
What is in this session?
In this podcast,
Announcements
What is Data to Ink Ratio?
Obvious ways to optimize Data to Ink Ratio
More ways to optimize Data to Ink ratio
Highlighting what is important
Conclusions
Listen to this session
Podcast: Play in new window | Download
Subscribe: Apple Podcasts | Android | RSS
Click here to download the MP3 file.
Links & Resources mentioned in this podcast
Recommended Books for creating better charts:
Optimizing data to ink ratio – Charting case studies
Techniques for highlighting what is important
Invitation to "Becoming a better analyst" Webinar
As mentioned in the podcast, I am running my first ever webinar on Wednesday, July 15th – 2015 (2PM EST). The topic is "How to become a BETTER analyst?"
Please click here to register for the webinar & become a better analyst.
Transcript of this session:
Download this podcast transcript [PDF]
How do you optimize Data to Ink Ratio?
What about you? Do you worry about data to ink ratio when making charts? How do you optimize it? Do you have a process for it? Please share your tips by posting a comment.
Subscribe to Chandoo.org Podcast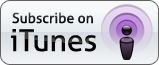 Hello Awesome...
My name is Chandoo. Thanks for dropping by. My mission is to make you awesome in Excel & your work. I live in Wellington, New Zealand. When I am not F9ing my formulas, I cycle, cook or play lego with my kids. Know more about me.
I hope you enjoyed this article. Visit Excel for Beginner or Advanced Excel pages to learn more or join my online video class to master Excel.
Thank you and see you around.
Related articles: