CP017: Top 10 non-Excel MS Office tips for you – Interview with Paul Woods – Office MVP & Blogger
In the 17th session of Chandoo.org podcast, lets leave Excel aside and talk about other MS Office apps.
Thats right. We will be learning 10 tips on how to use Word, Power Point, Outlook etc. Ready?
What is in this session?
A while ago, I got an email from Paul Woods. Paul is an Office 365 MVP, fellow blogger, father of twins and intrepreneur.  Since we have several coincidences in our lives (both of us are MVPs since 2009, dads to twins, bloggers & started businesses), I wanted to know more about him. I invited him to a podcast interview so that he can tell us his story and teach us how to use MS Office better.
In this podcast, you will learn,
About Paul
Ten tips for MS Office
1. Use Excel to communicate instead of just calculations
2. Paste Special
3. Double click trick!
4. Inserting screenshots
5. Turning off notifications
6. Reply with a meeting
Bonus tip: Type plain English notation of dates in meeting requests
7. Outline view in Word
8. Styles
9. Presenting slides online
10. Use One Note
Conclusions
Go ahead and listen to the show
Podcast: Play in new window | Download
Subscribe: RSS
Links & Resources mentioned in this session:
Paul Woods websites
Many thanks to Paul Woods for sharing beautiful tips with all of us in this podcast. Please visit his websites to know more about his work & life.
Follow up tricks
Transcript of this session:
Download this podcast transcript [PDF].
What are your favorite non-Excel office tips?
I like the tips about outline view & presenting online from this podcast. Apart from these 10, I also like alignment tools, slide transitions in Power Point, mail merge in Word.
What about you? What are your favorite non-Excel Office tips? Please share using comments.

Subscribe to Chandoo.org Podcast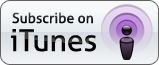 Hello Awesome...
My name is Chandoo. Thanks for dropping by. My mission is to make you awesome in Excel & your work. I live in Wellington, New Zealand. When I am not F9ing my formulas, I cycle, cook or play lego with my kids. Know more about me.
I hope you enjoyed this article. Visit Excel for Beginner or Advanced Excel pages to learn more or join my online video class to master Excel.
Thank you and see you around.
Related articles: