CP014: How to create awesome dashboards – 10 step process for you
In the 14th session of Chandoo.org podcast, lets figure out how to make awesome dashboards.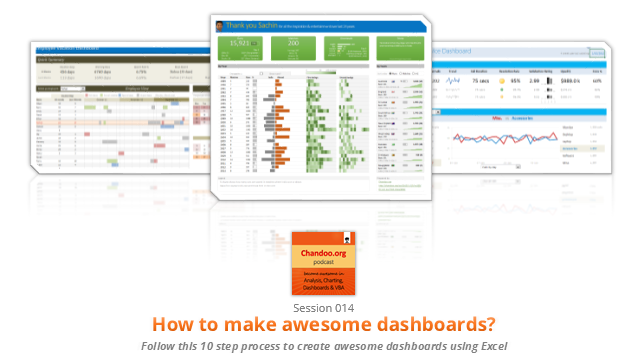 What is in this session?
Excel dashboards are much in demand these days, thanks to advancements in Excel & growing pressure on costs. Now a days, analysts & managers are expected to quickly put together a dashboard using Excel. But how do you make a dashboard? What process you should follow? These are the questions we address in this podcast.
In this podcast, you will learn,
Announcements about upcoming dashboard classes
Ten step process for creating awesome dashboards
1. Talk to your end users
2. Make a sketch of the dashboard
3. Validate your understanding
4. Collect data
5. Structure the data
…
Go ahead and listen to the show
Podcast: Play in new window | Download
Subscribe: Apple Podcasts | Android | RSS
Links & Resources mentioned in this session:
Excelapalooza Excel conference:
Advanced Excel, Dashboards & Power Pivot Masterclass:
Creating Dashboards – complete tutorials:

Dashboard Examples & Inspiration:

Creating Dynamic Charts:
Transcript of this session:
Download this podcast transcript [PDF].
What process do you follow to create dashboards?
I have been following this 10 step process for the last 8 years with great success. Not only this process is easy to follow, but also it reduces the scope of errors significantly.
So what about you?What process do you follow when creating dashboards? Please share your thoughts & experiences using comments.

Subscribe to Chandoo.org Podcast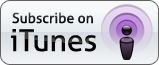 Hello Awesome...
My name is Chandoo. Thanks for dropping by. My mission is to make you awesome in Excel & your work. I live in Wellington, New Zealand. When I am not F9ing my formulas, I cycle, cook or play lego with my kids. Know more about me.
I hope you enjoyed this article. Visit Excel for Beginner or Advanced Excel pages to learn more or join my online video class to master Excel.
Thank you and see you around.
Related articles: