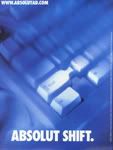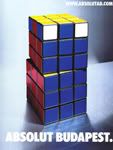 Looks like companies are bitten by the rebranding bug. First there was Intel changing its logo. Then there is Kodak following the suit. Now we hear one of the most famous campaigns of ad world, Absolut vodka – bottle campaign is being shelved.
The absolut ads have always been one of my most favorite print ads. The company has decided to shelve them to move towards a more iconic advertising. Also this shift will make absolut move towards television from being print heavy.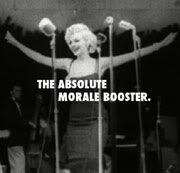 It is clear that even the worlds leading brands like Intel, Kodak or Absolut are susceptible to the changing consumer forces. This brings us to the troubling question. What is marketing all about? As Seth Godin wonders here,
"Is marketing the art of tricking people into buying stuff they don't need?
Or is it about spreading ideas that people fall in love with?"

Think!

Links:
Absoult Print Ad Collections [here, here, here, here]
Via: AdRants, USA Today
Hello Awesome...
My name is Chandoo. Thanks for dropping by. My mission is to make you awesome in Excel & your work. I live in Wellington, New Zealand. When I am not F9ing my formulas, I cycle, cook or play lego with my kids. Know more about me.
I hope you enjoyed this article. Visit Excel for Beginner or Advanced Excel pages to learn more or join my online video class to master Excel.
Thank you and see you around.
Related articles: