I have 2 quick announcements & 1 Excel tip for you.
Announcements
Excel Tip
When you print a long report, notice how Excel chops it in to pages? Sometimes, you don't like how the pages are broken and want to insert page breaks where you want.
Here is how you can insert page breaks:
If you want to insert a break after Row 7
Select the row 8
Go to Page Layout > Breaks
Select Insert Break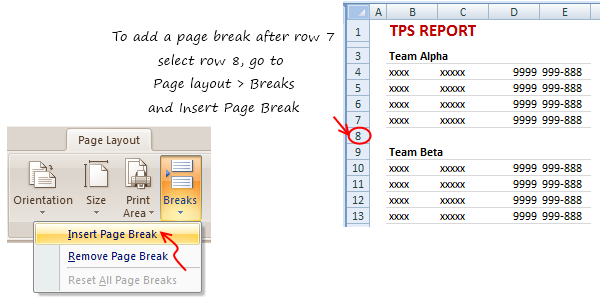 PS: If you use Page Break Preview mode (from view ribbon), you can manually drag and resize pages until everything looks the way you want.
PPS: If you want to learn Excel (and dashboards), consider joining Excel School. If you hurry up, you can even get 20% discount. Click here.