My date with a mall
Indorians suddenly found a new hobby, "mall hopping", thanks largely to the new mall 'Treasure Island'. After hearing rave reviews from several of my classmates I went there a couple of days back, my experiences…
Park here, not there:
Since the mall has very limited capacity of 2/4 wheelers parking, we (both me and shaddu) parked our bike a block away and walked to the mall. To our surprise we found a ocean of vehicles in that parking lot as well.
Its not big, its huge:
The mall has a "1,400 seat multiplex, games such as carousels, bumper cars and simulator theatre, bowling alley, sports bar, restaurants and food courts" according to Project Monitor. Apart from all these the mall has who is who of India's retailers, Big bazaar, Pantaloons, 99Dollor store, Archie's, Provogue, Planet M etc.
I found the mall to be as huge as one of the big malls in Gurgoan. Even though the mall is not completely functional and most of the stores are not yet open there are just too many people everywhere inside the building. According to HT,
Police called in to handle rush
THE RUSH at Treasure Island was so huge that late in the evening the doors of the multiplex had to be shut for the public.

But even then people simply refused to listen demanding that they be let in. With people milling around, it became impossible for those already inside the multiplex to come out. Police force had to be called in to tackle the crowd.
Aap Qatar mein hein:
Where ever I go, be it McDonalds or be it Dollar store I see a huge queue of people waiting to enter the store. The dollar store people have to close the store to prevent people from barging in. McDonalds would have failed in maintaining the queue timings. Even the escalators were not spared. There is a huge crowd at the escalator leading to Bib bazaar in the ground floor. Add to this the fact that Indorians are seeing escalators for the first time. Lot of women with sarees found it tough negotiating with the moving stairs. To top it all the lifts were not yet functional.
Queue outside dollar store, Huge queue for the Big bazaar escalator

malleconomics:
At the outset it might seem that malls will takes the business away from the traditional mom&pop stores, but I think mall economics work in a different way.
My argument: Malls increase the consumption.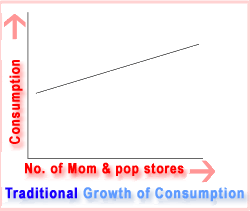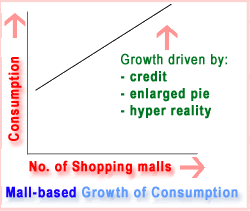 Why I think so?
Malls present lucrative and cheap credit options, which encourage people to indulge in a spending spree.
Agglomeration effect, the consumer once inside keeps spending on one need after another due to increased opportunities to spend
Hyper reality, once inside people to tend to forget about the reality and start believing in the imaginary world of products and services. This creates a certain psychological comfort zone and people spend to remain there
Hello Awesome...
My name is Chandoo. Thanks for dropping by. My mission is to make you awesome in Excel & your work. I live in Wellington, New Zealand. When I am not F9ing my formulas, I cycle, cook or play lego with my kids. Know more about me.
I hope you enjoyed this article. Visit Excel for Beginner or Advanced Excel pages to learn more or join my online video class to master Excel.
Thank you and see you around.
Related articles:
Written by Chandoo
Tags: bike, business, classmates, experience, food, fun, game, India, leading, photos, product, project, service, spending
Home: Chandoo.org Main Page
? Doubt: Ask an Excel Question