5 Awesome Info-graphics for your Inspiration [Dec 19]
Every week PHD features 5 of the most beautiful and awesome visualizations seen on the web for your inspiration and amusement. These charts explore and present data in creative ways and provide new ideas. Browse past visualizations for inspiration and fun.
Scientists Scan Images from Brain

How cool it would be if you can download your thoughts and imaginations from mind to your desktop ? How beautiful it would be. Scientists in Japan have found a mechanism to map images in mind.
How a machine thinks about chess moves?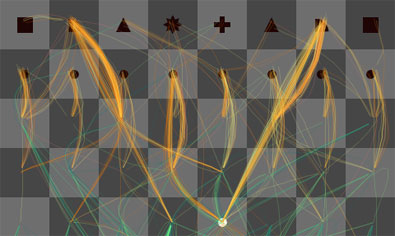 We all know about computer programs that can play chess, now you can see how the program thinks about each of the moves and their outcome. See the thinking machine in action by clicking the above link. [via Cool Infographics]
Flowcharts explained through flow chart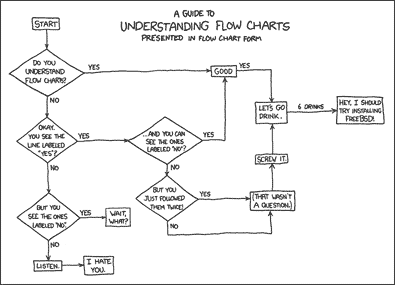 XKCD is one of my favorite sites. In this flow chart they explain a flow chart.. Very recursive and pure fun.
Periodic table of awesoments is a fun visualization of various awesome stuff in our life like ninjas (N) and coffee (Cf)
Visualizing music – awesome stuff

Most of us would have seen the music visualizations through winamp, but the one featured above is totally mind blowing as it takes meta data and various song attributes in to consideration for showing the visualization.
Got a tip or idea for me? Share it through comments. You have a great weekend 🙂
Hello Awesome...
My name is Chandoo. Thanks for dropping by. My mission is to make you awesome in Excel & your work. I live in Wellington, New Zealand. When I am not F9ing my formulas, I cycle, cook or play lego with my kids. Know more about me.
I hope you enjoyed this article. Visit Excel for Beginner or Advanced Excel pages to learn more or join my online video class to master Excel.
Thank you and see you around.
Related articles: