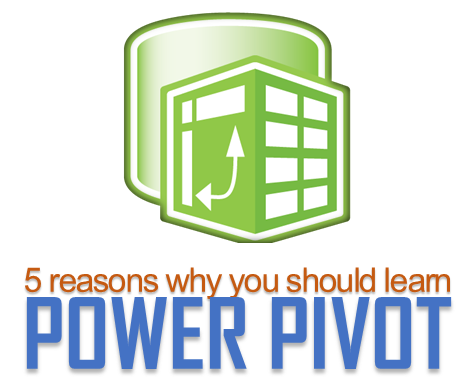 Power Pivot for Excel has come a long way since it was introduced in late 2009. In the last 4 years not only has the technology matured, but also became a standard reporting platform in many businesses. As a smart analyst (or manager), you will gain a lot of mileage by adding this vital skill to your resume.
Today, let me show 5 reasons why you should learn Power Pivot this year.
Reason 1: Your data is growing & going places
Gone are the days when businesses made decisions by guesswork or just using few hundred rows of data. Now a days, even a small flower shop collects thousands of data points every month. Any company worth its salt maintains millions of data points. Naturally, businesses want to use this data to make better decisions.
Not only is the data growing, but it is also going to different places. Now a days, it is common for businesses to collect data from 100s of different places (for example: data from multiple store locations, 3rd party sources, macro-economic data and competitor benchmarks) and combine this intelligently to arrive at conclusions.
In this new dynamic, Excel tends to be overlooked. But thanks to Power Pivot, you can now connect to data from several sources, crunch millions of rows of data with ease and uncover insights with confidence.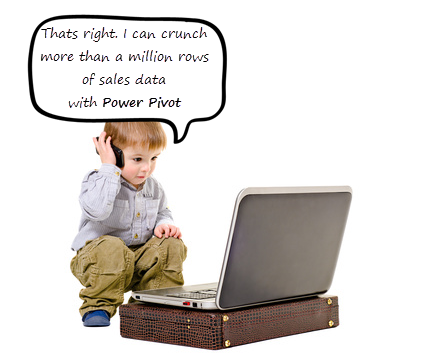 Reason 2: "This can't be done" is not a valid answer
Just a few years ago, if your boss wanted to know how many unique customers we have in each month, you could get away by saying "this can't be done in Excel." But now, thanks to features like Power Pivot, Excel 2013 Data Model, you can answer almost any question about your data.
Not just bosses, even customers, partners, vendors and regulatory authorities are expecting you to answer tricky questions about your business without taking too much time, resources or help. This is good & bad. Good because it raises standards for analysis work significantly. Bad because it suddenly puts a lot of pressure on you. Fortunately, there is Power Pivot & Excel. When used properly, these powerful tools can answer any question about your data without breaking your back.
Reason 3: Pressure on costs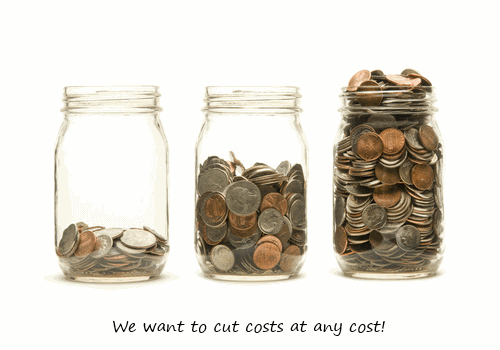 I first heard the word recession in 1999. I was in the first year of my grad school then. And thru out the last 15 years, I kept hearing the same word where-ever I go. Despite such omnipresent gloom, many businesses innovated, thrived and won customer's heart in the last 15 years. But one thing stayed on the focus on all businesses. Cost cutting. No matter how profitable your business is, the chance of your CFO (or CEO) looking for another way to cut costs as you are reading this is very high.
And that is why Power Pivot becomes even more significant. For businesses that rely on data (which is practically all businesses), deploying a Power Pivot based BI solution costs very little. It works with Excel (which is already installed on all computers), it costs nothing (as the add-in is free) and learning curve is not that steep (as analysts, MIS professionals and managers are already familiar with Excel).
Reason 4: Platform Maturity
When I first saw Power Pivot in 2009, I spent few hours playing with it only to give up. It felt clumsy, complicated and there is little help available. But when I re-visited it in 2012, I felt more confident. There were fewer errors when you use it. There is more online help. The whole thing felt familiar and easy.
As we are marching in 2014, you will realize that Power Pivot (and other Power BI features) are maturing each passing day. For example, in Excel 2010, if you created a Power Pivot report, then your audience (whoever looks at that report in Excel) need to have Power Pivot to use it. But in Excel 2013, this is no longer a requirement. So authors (that is you and me) can make reports in Power Pivot and consumers (your CEO, clients, vendors etc.) can see the reports in plain Excel 2013.
Reason 5: Because you want to be awesome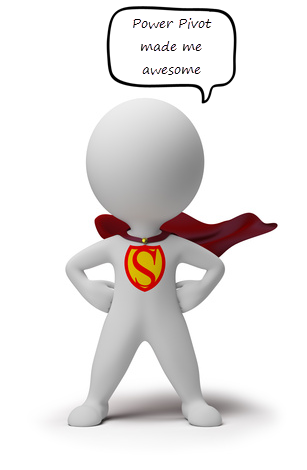 This is the most important of all. We, human beings grow when we learn. Learning new things not only stimulates us, but it makes our brains smarter. And that is why I think learning Power Pivot is important. It empowers you in several new ways.
For me learning Power Pivot,
Enabled new ways to analyze data (combine different datasets)
Added new language to my skillset (DAX)
Break the barriers of Excel (no more one million row limit or slow formulas)
Create beautiful reports by mixing Excel, Charts & Power Pivot
Ready to learn?
Good. I am happy to tell you that we are re-opening our online Power Pivot Classes from Monday, 10th of February (2014). This online program makes you awesome in Power Pivot, DAX, Dashboard reporting using Power Pivot. The key skills you will gain in this program are,
Familiarity with Power Pivot UI
Ability to bring data (from different sources) and connect
Creating simple & complex measures using DAX
Powerful features like slicers, disconnected tables.
Date & time intelligence thru Power Pivot
Making Power Pivot interactive thru form controls
Creating awesome dashboards with Power Pivot
Bonus concepts – SQL, Power Query, Guest lectures
In the first 2 batches, we made more than 700 people awesome thru this course. I am looking forward to helping you become awesome in Power Pivot.
To know more about this program,
Or use below form to join the waiting list: