Escape to Reality – Part III
Read the Part I here | Read the Part II here
5:30
we have started back to the place called as IIM Indore. This time due to dumb luck i got a seat in the qualis where all the hard core tams are there. I was sitting in the middle of the middle seat. You can imagine my position. All the 5 others were talking in some crazy tamil with only few english words.
6:40
We have stopped at some sweet stall in Pithampur industrial area or may be it is Dhar. After having a cuppa and gulab jamuns we started back. This time i made sure that i am in the right cab.
From there we started shouting aloud and joined our tones to the remix songs being churned out by the audio in the qualis. Venky, who is sitting next to me got totally excited and started dancing inside the cab. 😀
7:30
We are back in the campus. Aah!, wat a day it has been. All in all, the trip is a one hell of fun. I have throughly enjoyed the ride and place. Now back to studies 😉
Some General Info if you are planning to reach this place …
– the distance to the place from indore is 90 km
– you get good places to stay in both Mandwa as well as Indore
– Food , well extrapolating based on the offerings we got at the MPT resthouse, isnt that great. But chalta hi.
– Weather. Sometime in december should be fine. But i guess immediately after rainy season would be just great. That is because all the lakes would be full.
– For more info visit http://www.tourism-of-india.com/mandu.html
– also visit GOVAR's blog to know stories about this place.
Photos..
due to the heavy size of pics, i havent shown most of them here. But i a promise a visual treat at here as well as here.
All of us on the stairs of the fort wall at delhi gate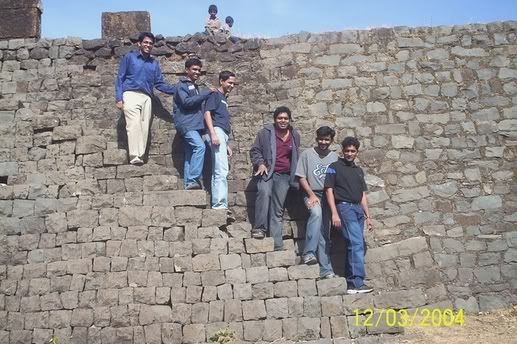 We at the lotus swimming pool in the Jahaz Mahal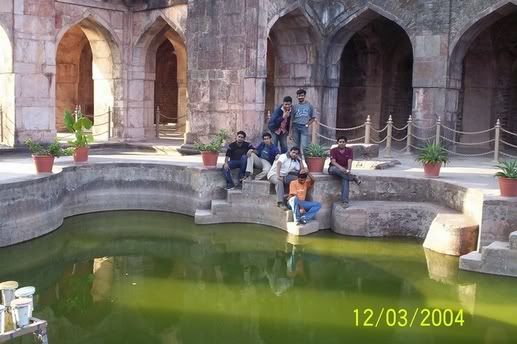 View from one of the fort gates.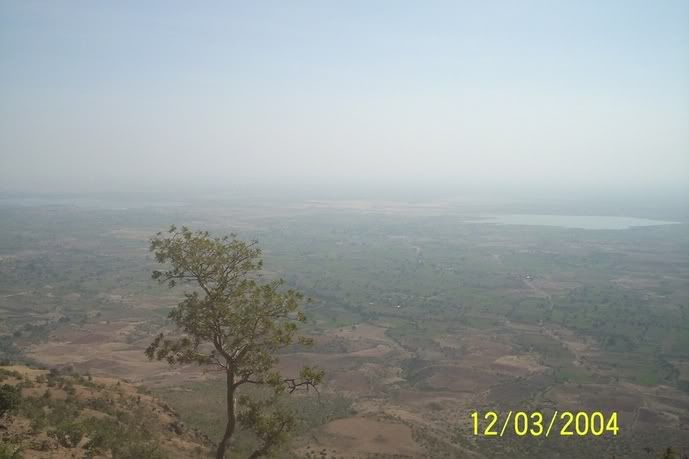 That is all. Hope you enjoyed the posts as much as we enjoyed the trip. 🙂
Hello Awesome...
My name is Chandoo. Thanks for dropping by. My mission is to make you awesome in Excel & your work. I live in Wellington, New Zealand. When I am not F9ing my formulas, I cycle, cook or play lego with my kids. Know more about me.
I hope you enjoyed this article. Visit Excel for Beginner or Advanced Excel pages to learn more or join my online video class to master Excel.
Thank you and see you around.
Related articles: