3 upcoming courses to Make you awesome [Announcements]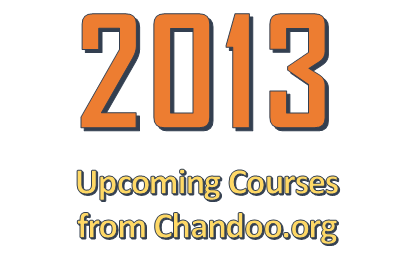 A quick announcement for all of you aiming to become awesome in Excel in 2013.
I am very happy to share our course timeline for first 3 months of 2013.
Upcoming Courses:
Here is a summary of courses I am planning to launch in next 3 months. I will be posting more details about these courses soon.
1. Finance for Non-finance people
Learn about financial basics, financial analysis thru Excel in our finance for non-finance people course. Designed by my partners at Pristine education, this course helps you gain insights to finance world quickly.
This course will be launched Thursday, January 10th – 2013
2. Power Pivot School
Jump in to power pivot, analyze data & extract insights like a pro by going thru this program. Aimed at Excel analysts & reporting professionals, this course helps you unleash power of PowerPivot to do awesome things.
This course will be launched on Wednesday, February 6th – 2013
3. MS Access & Databases for Excel Analysts
Explore the world of databases & SQL with our brand new course. Learn all about setting up a database in MS Access, creating forms & reports, analyzing Access data using familiar Excel interface and VBA coding in Access.
This course will be launched on Wednesday, March 6th – 2013
Already launched
Apart from above three, below courses are already launched and ready for you.
1. Excel School + Excel Hero Academy Bundle course
Learn from basic Excel to super-advanced level in one concise program. Re-opened on 7th of January by popular demand.
Click here to know more and join this course.
2. Excel School Program
Our flagship Excel training program makes you awesome in Excel, advanced Excel & Dashboards in a short span of 8 weeks. Join today and unleash the power of Excel.
Click here to know more and join this course.
3. VBA Classes
Explore the world of VBA, macros & automation. See how much more you can achieve by customizing Excel & creating your own applications. Automate boring, repetitive work to save time & $$$s.
Click here to know more and join this course.
4. Financial Modeling Classes
Learn how to create a completely integrated valuation model using Excel. Analyze financial data like a pro & impress your colleagues.
Click here to know more and join this course.
Which courses are coming up?
I have set up a what next page on our site where you can learn about upcoming courses & products. Check it out and watch it often to stay up to date.
Question or suggestions?
If you have any questions about my Excel courses or have  a suggestion, please post a comment below or email me at chandoo.d@gmail.com. I am eager to read what you say and help you out.
Hello Awesome...
My name is Chandoo. Thanks for dropping by. My mission is to make you awesome in Excel & your work. I live in Wellington, New Zealand. When I am not F9ing my formulas, I cycle, cook or play lego with my kids. Know more about me.
I hope you enjoyed this article. Visit Excel for Beginner or Advanced Excel pages to learn more or join my online video class to master Excel.
Thank you and see you around.
Related articles: