How well do you know your Lookups? [Quiz]
Posted on March 22nd, 2013 in
Quizzes
- 7 comments
So you think you know VLOOKUP formula? Well, test your knowledge.
Click here to take our first ever quiz – on Look up formulas.
Hint: Check out Comprehensive guide to LOOKUP formulas for help
Once you finish the quiz, enter your name & email address to record your results in leader-board.
PS: More quizzes & problems in Excel.
PPS: Answers & Discussion here.
Do you want to be awesome in Excel?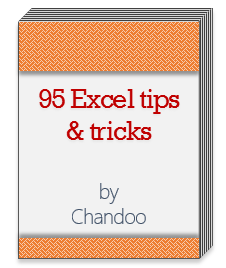 Here is a smart way to become awesome in Excel. Just signup for my Excel newsletter. Every week you will receive an Excel tip, tutorial, template or example delivered to your inbox. What more, as a joining bonus, I am giving away a 25 page eBook containing 95 Excel tips & tricks. Please sign-up below:
Your email address is safe with us. Our policies