RSS Icon using Donut Charts – Because it is Weekend
Because it is the weekend.
Curious? Download the excel file and find out how you can make RSS icon using excel donut charts. I am not writing a tutorial.. who wants to learn on weekends !?!
Earlier fun using donuts and other types of charts: Polar Clocks in Excel
Do you want to be awesome in Excel?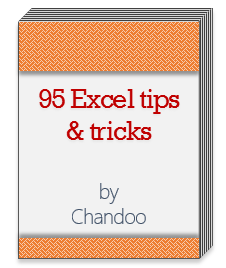 Here is a smart way to become awesome in Excel. Just signup for my Excel newsletter. Every week you will receive an Excel tip, tutorial, template or example delivered to your inbox. What more, as a joining bonus, I am giving away a 25 page eBook containing 95 Excel tips & tricks. Please sign-up below:
Your email address is safe with us. Our policies