All articles with 'bad charts' Tag
Podcast: Play in new window | Download
Subscribe: Apple Podcasts | RSS
In the 41st session of Chandoo.org podcast, Let's take a trip to data hell and meet 6 ugly, clumsy, confusing charts. I am revisiting a classic Chandoo.org article – 6 Charts you will see in hell.
What is in this session?
In this podcast,
Quick announcement about Awesome August
6 charts you should avoid
3D charts
Pie / donut charts with too many slices
Too much data
Over formatting
Complex charts
Charts that don't tell a story
Conclusions
Continue »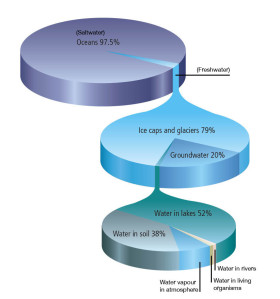 There are some charts that look so stunning and yet confusing. You cant make up your mind whether it tells a compelling story or it is just plain wrong.
Today, let me present you one such chart. I call this Pie of a Pie of a Pie chart.
Continue »
Long time readers of Chandoo.org know that we have a regular featured called as "Excel Links", where I share some interesting Excel articles published around the web. This used to be a weekly feature, then became a monthly thing and later once a few months thing. As I had a hectic weekend, when I got […]
Continue »
This week's poll is very simple. What is the the most embarrassing charting mistake your made?
For me it has to be that one time when I made a sports dashboard using excel. I have adjusted the axis scale of a bar chart so that my favorite cricket player (Sachin Tendulkar, who else?)'s records are emphasized. In a matter of minutes I have received several comments from all over world pointing out the mistake. Even though, the intention was to highlight the achievements of master blaster, the axis adjustment was obviously a mistake.
Continue »
Egil, one of our alert readers from Norway sent this to me in e-mail, which I swear, I am not making up – A Fancy Gauge Chart. See the e-mail and chart yourself. I'm having a lot of fun with your gauge template 🙂 To make it more industrial-like, I've added: 1. Brushed metal background […]
Continue »
Nothing like a weekend making fun of something worthless. So we will pick on some of the plump, overloaded and visually disgusting pie charts featured on various extremely popular websites. As a bonus, you get to see my hand-drawn pie chart on the usage of pie charts.
Continue »
We talk alot about making better charts and perils of bad charts here.
I want to know what you usually do when a co-worker or boss makes an ugly chart?
You tell them the chart sucks
You gently point out the mistakes of their chart and tell them some nicer and cooler ways to tackle it
You stay calm and send them an e-mail later (may be with a link to PHD chart pages or something like that)
You don't care (and may be continue doodling)
Any other
Vote your option using comments.
Continue »
In this ironically titled "Let's not get too excited" chart, David shows us how the twitter community is divided. Can you guess what is wrong with this chart?
Continue »
The other day while doing aimless roaming on the dotcom alley, I have seen some cool optical illusions. There are so many valuable lessons optical illusions can teach us – chart makers. Don't believe me? Look at the bubble chart illusion on the left and tell me which orange circle is bigger? What is your answer? Right or left. Well, my friend, the answer is both are of same size. Read the rest of this post to find some cool optical illusions and what they can teach us – chart makers.
Continue »
In this installment of Chartbusters, we take a look at a poorly constructed choropleth of medicare reimbursements in US and suggest cure for it. The post is from our Guest Buster – Jeff.
Continue »
When you are making a chart next time, spend just 5 minutes (or even less) on the formatting and give more time (may be 20 minutes) to think about the story.
Continue »
Imagine having two annoying little bloggers looking over your shoulder and trying to mess up with the chart you are making…
I am still waiting, go ahead, imagine…
Now come back, that is exactly what "ChartBusters" is all about. Read more…
Continue »
In How Many Links are Too Many Links, O'Reilly radar shows us this unfortunate bubble chart. Read the rest to see why the chart is unfortunate.
Continue »
Michael Anderson, a web designer has posted this delicious looking visual resume. While the resume looks stunning at a glance, a closer inspection reveals that you cant really make any valuable conclusions about Michael's past experience and qualifications. Of course if the purpose of this resume is to show that he is a fabulous designer, then the resume definitely achieved that.
What is your opinion on this type of resume data visualizations ?
Continue »
Often it is easy to get carried away with a tools features. Excel is no exception. But here is a list of grotesque charts that you should never make, not even on your last day at work. 1. Leave the radar charts for Spidermen why? You can hardly conclude anything by looking at them They […]
Continue »