Almost. Except for Operations Management II all other mids are over. Due to a small accident the OM mid is rescheduled. To make life more exciting post midterm i am planning to,
– Complete Barbarians at the Gate The Fall of RJR Nabisco, Absolut Biography of a Bottle and ofcourse Life of Pi
– Listen to more of Pink Floyd. Started with Division Bell and that too with "coming back to life". Such a great vocals and touching lyrics. I am instantly in love with this music.
– Restarted playing Mahjong.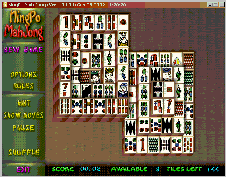 – Complete Friends Series 1, 3, and 5 before leaving this place. Actually more than that is possible. But dont want to overload myself :P.
– Follow Pixar Blog. Nice read. Especially if you are an animation buff like me.
– And ofcourse, still try to do decently in acads. Hopefully decently is not D.
Tada!
Hello Awesome...
My name is Chandoo. Thanks for dropping by. My mission is to make you awesome in Excel & your work. I live in Wellington, New Zealand. When I am not F9ing my formulas, I cycle, cook or play lego with my kids. Know more about me.
I hope you enjoyed this article. Visit Excel for Beginner or Advanced Excel pages to learn more or join my online video class to master Excel.
Thank you and see you around.
Related articles: