Here is a quick announcement folks!
Many of you asked me whether we are going to have a holiday sale at Chandoo.org this year. Of course we have a sale!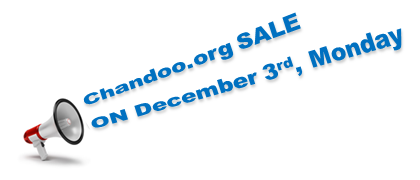 Details of Chandoo.org Holiday Sale – 2012
Dates of the sale – 3rd & 4th December, 2012 (Monday, Tuesday)
What is on sale?
This year, you can save up to $50 on our best selling training courses.
With both of these courses, you get full downloads, 1 year access to all material & excellent support. More than 2000 professionals from all over the world have gone thru these 2 courses & became awesome in Excel. Now its your turn.
Remember: the sale opens on 3rd December 6AM and closes well after midnight on 4th December (Pacific Time)
What a bummer, I just paid full fees:
Do not worry. We take excellent care of our existing students. For all of you who joining either of these programs in last 3 weeks, I am going to send a special bonus (valued $50) to compensate. Why? because we are awesome like that!
That is all for now. See you next week.