Major Audio System Change Reported in Indore!!!
I have been thinking of upgrading my old speakers to a better sound system from quite sometime. Well, finally got rid of that extra 1300 bucks in my purse to purchase these new babies. Now I can give rest to my 4-year-old speakers.
Tata old ones & Welcome new ones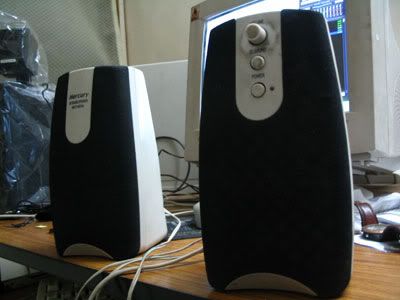 Hello Awesome...
My name is Chandoo. Thanks for dropping by. My mission is to make you awesome in Excel & your work. I live in Wellington, New Zealand. When I am not F9ing my formulas, I cycle, cook or play lego with my kids. Know more about me.
I hope you enjoyed this article. Visit Excel for Beginner or Advanced Excel pages to learn more or join my online video class to master Excel.
Thank you and see you around.
Related articles: