Love letters to Chandoo.org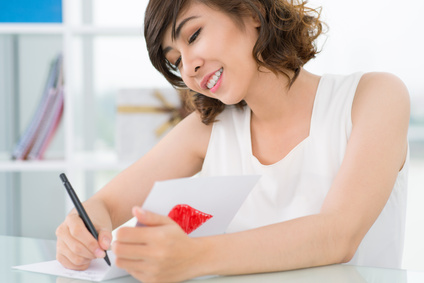 Hi folks,
Today is valentines day. So I thought I should share a few love letters I recently got.
Correction: These letters are not for me, but for our site – Chandoo.org
Addendum: Don't write me off yet. In my college days I did get all of 17 love letters, mostly because campus postman mistook me (room number 79) for the six foot athletic hunk in room number 29.
While I may not get cat calls & suggestive remarks when I walk on the street, Chandoo.org, the site would totally be kissed and hugged by people of all sexes and ages (well 21 and above).
You see, our site is like Ryan Gosling of Excel websites (or Mila Kunis). Those of slightly older can imagine Chandoo.org as George Clooney or Marissa Tomei of the data analysis world.
How else can I explain the barrage of love letters I get for Chandoo.org?
Here is a sample
Sent by Paul Wyatt,
Hi Chandoo.

Many thanks for your patience and understanding. I have now successfully purchased your course and look forward to discovering Power Pivots and applying your teachings to my own employment. It will be very interesting to see what can be achieved by bringing Excel, VBA (downloaded but still yet to learn) and SQL together with Power Pivots.

I am very excited to be on this course. You really are a fantastic tutor and have made a real difference. You don't offer value for money, you offer excellent and complete services for incredible prices. There is nothing else out there that is as immediately useable as your courses are.

Kindest regards,

Paul Wyatt
Read our love letters this valentines day
Of course, Paul is not the only one raving about Chandoo.org. There are more. So I created a love letters page. Here you can find some of the recent letters I got. I will update this page with more as we go.
Love is not one way street
Of course, it would be cruel to take all this love and give nothing back. But you know I am not like that.
So here we go again.
I truly love you,
because you take time to learn
because you respond to me with comments
because you share your knowledge with me
because you correct me when I am wrong
because you always open my mails
because you tell others about me
because you smile when I joke (even if it is a geeky silly joke)
because you support me by buying what I sell
because you force me to be better at what I do
and above all,
because you are awesome!!!
Do you love Chandoo.org?
We love you too!!!
Go ahead and profess your love for Chandoo.org in these 4 ways:
Tell your colleagues / friends why you love us. Send them here.
Like us in Facebook. Tell the world about your relationship with us.
Leave a comment and tell why you love us.
Go!
PS: The picture (of woman writing a love letter) is how I am imagining you. Gorgeous, happy, fun & awesome.
Hello Awesome...
My name is Chandoo. Thanks for dropping by. My mission is to make you awesome in Excel & your work. I live in Wellington, New Zealand. When I am not F9ing my formulas, I cycle, cook or play lego with my kids. Know more about me.
I hope you enjoyed this article. Visit Excel for Beginner or Advanced Excel pages to learn more or join my online video class to master Excel.
Thank you and see you around.
Related articles: