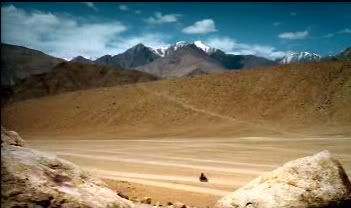 I came across this Bajaj Avenger DTS-i ad in TV while I was Delhi a couple of days back. I must say the ad is very well made. Being an ad fanatic I can see the commercial creating instant associations in anyone in bike riding age. The ad uses Leh backdrop with tough (off)roads which brings me back to the trip I had. I have checked the bike's website to see whether the claims made in ad are true or not. As far as I can see (even though there are very few bike reviews available) the bike does stand up to its promises.
Download the ad here. Its a must watch if you haven't.
Added later: You can watch the ad on youtube, click here.
Hello Awesome...
My name is Chandoo. Thanks for dropping by. My mission is to make you awesome in Excel & your work. I live in Wellington, New Zealand. When I am not F9ing my formulas, I cycle, cook or play lego with my kids. Know more about me.
I hope you enjoyed this article. Visit Excel for Beginner or Advanced Excel pages to learn more or join my online video class to master Excel.
Thank you and see you around.
Related articles: