Crash Reported, No dead bodies found!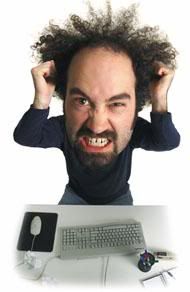 Madhu, my computer, after surviving 5 years with minimal formattings, had be "format c: /s"ed due to a stupid mistake. Right now my plans for connecting to internet from home have been shelved :D. Thanks to safexpress folks, the usb and lancard have been thoroughly screwed up. My comp is not recognizing them anymore. That means, I cannot connect to net, copy my photos and do so much more. Hoping to get these things sorted out before leaving for the trip.
Hello Awesome...
My name is Chandoo. Thanks for dropping by. My mission is to make you awesome in Excel & your work. I live in Wellington, New Zealand. When I am not F9ing my formulas, I cycle, cook or play lego with my kids. Know more about me.
I hope you enjoyed this article. Visit Excel for Beginner or Advanced Excel pages to learn more or join my online video class to master Excel.
Thank you and see you around.
Related articles: