Back to A-305, Hanuman Tekri. Feeling mighty good to be back in school. This should be an eventful year. Lets hope that i will find little or no time for academics or anything that starts with 'gra' and ends with 'des'. 😀
Right now back to what I like doing most…. that is,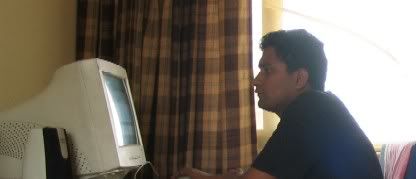 Tada!
Hello Awesome...
My name is Chandoo. Thanks for dropping by. My mission is to make you awesome in Excel & your work. I live in Wellington, New Zealand. When I am not F9ing my formulas, I cycle, cook or play lego with my kids. Know more about me.
I hope you enjoyed this article. Visit Excel for Beginner or Advanced Excel pages to learn more or join my online video class to master Excel.
Thank you and see you around.
Related articles: