All articles with 'tips' Tag
Here is tricky scenario, faced by Basil, our forum member, "I want to have Excel display a wing ding check mark when a user types "y" in a cell. I have been trying to do a substitute formula but putting the symbol in an unused portion of the spreadsheet and calling it to the selected cell but I can't get it to work. Any thoughts?"
We can use either cell formatting or conditional formatting to achieve this.
Continue »
Here is a quick productivity tip if you work with same set of excel (or word or powerpoint) documents everyday. Just pin the documents to recent documents list in the Office Menu in MS Office 2007. See this: More excel 2007 productivity tips & double click tricks.
Continue »
It is no exaggeration that knowing excel formulas can give you a career boost. From someone starting at the long list of numbers, you can suddenly become a data god who can lookup, manipulate and analyze any spreadsheet.
So when our little excel blog hit the 5000 RSS Subscriber milestone, I celebrated the occasion by asking you to share an excel formula through twitter or comments with rest of us. And boy, what an excellent list of formula tips you have shared with us all.
Here is the complete list of entries for the twitter formula contest.
Continue »
We all know that incell charts are a very cool way to explore and visualize data. Personally I like them so much that I have written several tutorials on it here. Today we will see how a Job dashboard on "50 best cities for finding a job" originally prepared by Indeed job search engine can be recreated in Excel using In-cell charts. The final outcome is something like this.
Continue »
I like to hide grid lines on my spreadsheets and charts whenever possible. I think removing gridlines makes the charts and worksheets more presentable. In case you are wondering how to remove (or hide) gridlines from your worksheet or chart, follow these simple instructions.
Continue »
Here is a quick formula trick you can use to generate sequence numbers that only increment when there is a change. Assuming the sequence of values are in column C from C3, you can write the following formula in B4 onwards (B3 will be 1, wake up…) =IF(C4=C3,B3,B3+1) Now just copy paste the formula over […]
Continue »
Most of us think of mastering formulas, learning macros and being supergood with charts when we think of being productive with spreadsheets. But often learning simple stuff like keyboard shortcuts, using mouse and working with menus and ribbons can be a huge productivity booster for us. So as part of this installment of spreadcheats we […]
Continue »
Ok, so you have that neat little excel report ready and now you want to share it with your boss or client in a PDF format. So how would you do that? Your best option is …
Continue »
Gene asks me in an email, "I'm trying to graph candlestick charts in Excel for 10 minute candles. Excel seems to allow daily only with its stock templates. Can you point me to any resources for creating intraday candle charts?". Of course, you can create intraday candlestick charts just the way you would create normal candlesticks, just change the axis options once you are done. Read the post to find more.
Continue »
The first installment of "your week @ PHD" features 4 excel tips shared by our readers: (1) A macro to unhide all sheets (2) a KPI Dashboard with VBA and Charts (3) Using Excel's Find to Save time at work (4) An Array Formula to Solve a Tricky Problem.
Continue »
That is right. Next week is your week on this blog. I will post content that is shared by you. So go ahead and share your tips and tricks with us. Read more to find out how you can share your tips with the community.
Continue »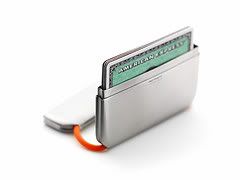 Do you know that it is not so straight forward to use credit card numbers in excel. Yes, excel uses a precision of 15 digits and thus when you enter a credit card number (16 digits) it is converted in to scientific format and the details are lost. Read on to learn the work around.
Continue »
In excel conditional formatting basics article, we have learned the basics of excel conditional formatting. In this article we will learn how to highlight top 5 or 10 values in a list using excel as shown aside. We will use LARGE excel formula and conditional formatting to do this.
Continue »
Trust Peltier to come up with solutions for even the most impossible looking charts. Today he shares a marimekko chart tutorial. I couldn't sit still after seeing his post. So here comes market segmentation charts or marimekko charts using, conditional formatting.
Continue »
Learn how to create Table of Contents in Excel and other tricks to manage when you have too many worksheets.
Continue »