All articles with 'tips' Tag
Reader Raja asks about "how he can reset the colors in his workbook". Read more to find out how you can fix this problem.
Continue »
As part of our spreadcheats series, we will learn how you can use data filters to create dynamic charts in Microsoft excel
Continue »
Hurray, PHD blog crossed 2000 RSS Subscriber base. This is a very significant milestone for me.
To celebrate this occasion we have a mega post: 100 Excel & Charting Tips, Tricks and Resources for you.
Continue »
9 charting tricks you can use to make your pie charts likable
Continue »
Here is a very quick spreadcheat for the new year.
If you need to select all the cells in a series (either row-wise or or in columns) you can use one of these 2 shortcuts (and avoid unnecessary scrolling)
1. Select the first cell in the series
2. Press Shift + Ctrl + Down arrow
Or
1. Select the first cell in the series
2. Hold down SHIFT and Double click on the edge of cell in the direction you want to select
Continue »
Can you imagine building a complex worksheet without formulas? I can't. While no one can dispute the usability of formulas, we all know how painful it is when an excel formula returns a mysterious error and we don't know what is causing the error.
Continue »
If for every countif() I write excel paid me a dollar, I would be a millionaire by now. It is such a versatile and fun formula to work with that I have decided to write about it as third post in our spreadcheats series. Using COUNTIF() to replace pivot tables: We all know that you […]
Continue »
By now everyone and their grandmother must have known about how Republican National Committee has spent $ 150,000 on Sarah Palin's clothing and make up. I am a big fan of clothes. So much that I wear them everyday. But not all of us have a committee or fund raisers to dress up ourselves, none […]
Continue »
One of my favorite cricket player, the GOD – Sachin Tendulkar has become highest test run scorer. What do I get if Sachin becomes highest scorer, you may ask. In order to celebrate this occasion I have created a cool sports dashboard in excel with some of the top test cricket players' statistics. And, you […]
Continue »
Today I am celebrating my 27th birthday. "not much left before thirty", my wife playfully reminds me. "We still have 3 more years to go", I said, thinking about all those things to do before I turn thirty list. All in all the year has been fantastic. We have moved to US for work reasons, […]
Continue »
We all like to customize things, to personalize them so that we feel better, faster and smarter using them. Microsoft Excel is a perfect example of highly customizable software. It is simple to learn and use, and at the same time it is relatively easy to change the way it works for you. Here is […]
Continue »
Time for sharing another round of excel related articles around the web. List of all data visualization and analysis excel add-ins, The list includes some of the really useful add-ins. Handy bookmark if you work with data visualization alot and need to know where to find good stuff to add to your excel capabilities. Designing […]
Continue »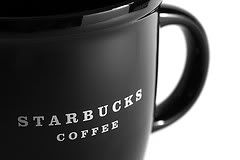 I am coffee drinker. And I love various types of coffee; be it the Chennai strong filter coffee or the medium-blend of Starbucks, I just love to sip a cupfull every morning. Since I love coffee so much I thought why not share a little secret about coffee buying with you all. Assuming you buy […]
Continue »
Gmail Labs constantly introduces new features that make using Gmail much more productive. Recently they introduced 2 new features – Mark as Read button and Auto suggest for label search which I find extremely useful. Mark as read is really useful since I use it often to get to inbox zero. I am obsessed with […]
Continue »
As mentioned earlier we have moved to Seattle this Sunday. It seems like a great place already. Just that everything is more expensive than we are used to in Columbus. But I guess that is the premium we have to pay for being in a big city. On to this week's edition of excellent excel […]
Continue »