Archive for April, 2012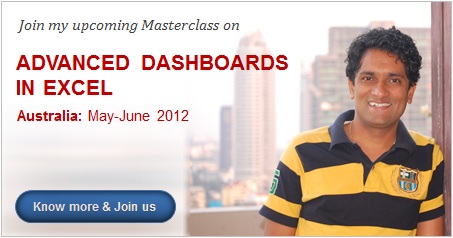 Hello folks,
We pause the regular broadcast of Excel awesomeness to share something exciting. As you may know, I will be running a series of Advanced Excel Dashboard Masterclasses in Australia this May & June. So if you live in (or nearby) Sydney, Melbourne, Canberra, Perth or Brisbane and want to one up your dashboard skills, you know what to do next.
I am conducting these masterclasses in partnership with Plum Solutions.
Read this short post or Click here to know more about this masterclass.
Continue »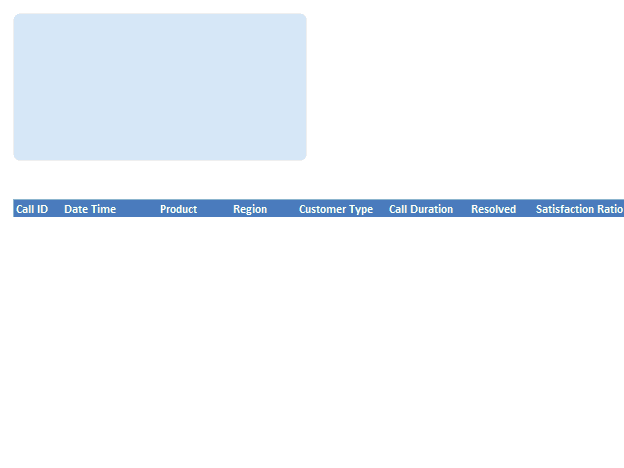 Often I have thought, if I could have write "Select EmployeeName From Sheet Where EmployeeID=123" and use this on my excel sheet, my life would be simpler. So today we will learn how to do this.
People spend a lot of time thinking whether to use Excel as their database or not. Eventually they start using Access or SQL Server etc.
Today we will learn how to use Excel as a Database and how we to use SQL statements to get what we want. We will learn how to build a form like above.
Continue »