Dell tells me to buy a finger print reader in order to have another color on the system
This is hilarious or there is a color technology out there that requires to scan my finger print in order to show the "bunch o surfers" or some other design on my laptop skin. Really Dell?
see it on the dell site, just select the color scheme as "bunch o surfers"
Do you want to be awesome in Excel?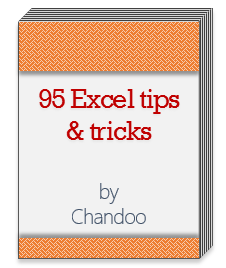 Here is a smart way to become awesome in Excel. Just signup for my Excel newsletter. Every week you will receive an Excel tip, tutorial, template or example delivered to your inbox. What more, as a joining bonus, I am giving away a 25 page eBook containing 95 Excel tips & tricks. Please sign-up below:
Your email address is safe with us. Our policies