All articles with 'isnumber' Tag
Today we look at the third place winner from our inaugural Formula Challenge, a neat solution provided by Sajan.
Continue »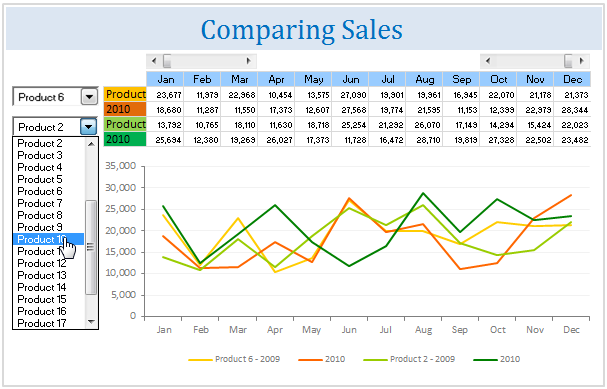 This is a guest article by Theodor on how to Compare Sales of One Product with Another
Ok, now here's one for you.
Suppose you'd like to come up with a sales report on different products, comparing their evolution on the same period of different years (say Jan '09 vs. Jan Jan '10). At the same time, you'd like to keep an eye on their yearly trend (entire 2009 vs. entire 2010).
Read on to learn how you can use Excel Charts to do this very easily.
Continue »