Please join 50 ways to analyze data course to become an awesome analyst
Hi friends & readers of Chandoo.org
I am very happy to invite you to our newest online class, 50 ways to analyze your data. This program is aimed to make you an awesome analyst, training you on vital skills like data analysis, data science, visualization of outputs, modeling business problems and finding best solutions.
Please click here to know more about this program & enroll.
What is this course?

It is the age of big data. Alas, what we need is big insights. But finding even small insights buried in our data is a hard task. To find the stories hidden in your data, you need to follow a process like this:
Collect & clean data
Structure the data
Model business problems
Analyze the data (or solve the problem)
Visualize results
Find conclusions
Add layers of complexity to the problem
Build what-if scenarios
Reach conclusions
Take action
This is where the 50 ways to analyze your data course helps. In this program, we analyze 50 familiar, important and diverse business situations using several of the above steps.
My goal is to make you say "YES" every-time your boss asks "Can you analyze this data and tell me what is going on?"
Can I join 50 ways course?
If you are an analyst or manager, running a business or handle resources / people / projects, you will certainly need this course.
You need at least intermediate or higher level of Excel knowledge.
If you have difficulties with VLOOKUPS, INDEX+MATCHES, Pivot Tables, Conditional Formatting & Form controls, then please consider for enrolling Excel School + 50 Ways bundle option for best results.
This course works best with Excel 2013, Excel 2010 or Excel 2007. Most of the concepts we teach are universal and can be applied to Excel 2003, Excel for Mac (2011 & 2014) as well with minor tweaks to downloadable workbooks.
What is covered in this course?
As the name suggests, 50 ways to analyze data contains 50 video lessons, each exploring one analysis technique or situation.
You can consume these lessons in any order. The only requirement is that you should be good with Excel. If you are a beginner, I suggest enrolling for the option – Advanced Excel + 50 Ways course package.
Let's see the lesson plan.
General Analysis techniques (24 lessons):
Moving averages
Weighted averages
Top 5 / bottom 5 analysis (2 lessons)
Trend analysis (4 lessons)
Descriptive statistics
Visual analysis of distribution (2 lessons)
Budget vs. Actual analysis (3 lessons)
How many items are due?
Overlapping dates & times
Monthly totals from daily data
Quarterly totals & reporting from data (2 lessons)
Unique & duplicate data analysis
Panel charts
XY Relationship analysis & charts
Indexed charts
Word frequency & sentiment analysis
Marketing & Operations analysis techniques (12 lessons):
Pareto analysis & charting
Us vs. competition analysis & charts
Solver & optimization techniques (2 lessons)
Planning a project
FIFO inventory analysis
BCG matrix analysis
Random allocation & scheduling (2 lessons)
Analytical charts
Cluster Analysis using K means technique
Finding outliers using K Nearest Neighbors technique
Financial analysis techniques (8 lessons):
Break-even analysis
Buy vs. Rent analysis
Time value of money
Cost benefit analysis
2 way data tables & what if analysis
Internal rate of return
Circular calculations & scenarios
Simulation using Data tables
Case studies (6 lessons):
Case studies on detailed analysis reports, dashboards & articles featured on chandoo.org hall of fame.
Bonus material:
Introduction to Excel
Techniques on working with raw data (clean up techniques, connecting to external databases)
Special bonus – Excel formula crash course (for Excel School + 50 ways option)
Example workbooks for each lesson
Lessons for Advanced Excel (Excel School) module:
This is an optional module you can sign-up for. It includes 32 hours of training on beginner to advanced Excel concepts and dashboard reporting. This module has below lessons:
Excel basics – 3 lessons
Excel formulas – 11 lessons
Advanced formulas – 7 lessons
Formatting & presentation of data – 3 lessons
Conditional formatting – 3 lessons
Excel charting basics – 4 lessons
Advanced charting in Excel – 2 lessons
Interactive & dynamic charts in Excel -2 lessons
Using data validation, sorting & filtering features –
Excel Pivot tables – 2 lessons
Working with external data – 5 lessons
Excel Dashboards – 12 lessons
Sample of what you will learn:
Here are a few analysis & dashboards you will learn how to create:
Interactive Pareto Analysis – Lesson from 50 Ways course

Interactive What-if Cost Benefit Analysis model – Lesson from 50 Ways course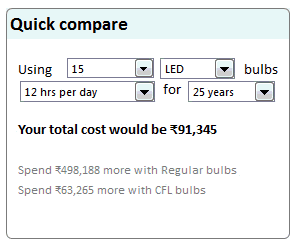 Interactive density plot to analyze distribution – 50 ways course
There are many more.
Important Dates
This is a closed online course. The enrolment window is open for 1 week, starting today. So if you want to enrol, you must do so now.
Please keep these dates in mind when joining this class.
Enrollment opens: 13-JUL-2015 (Monday)
Enrollment closes: 20-JUL-2015 (Monday, End of day, Pacific Time)
Classes begin: As soon as you enroll.
Please enroll in 50 ways to analyze data course
Click here to enroll in this program.
Questions & Doubts?
Just visit above link and read the page. I have answered most common questions and provided a lot of detail about the program. If you have any more doubts, please drop a comment here and I will help you.
I am looking forward to making you an awesome analyst. See you in the 50 ways course.
PS: The enrollment for this program closes next Monday (20th of July, 2015). So hurry up.