CP032: Rules for making legendary column charts
In the 32nd session of Chandoo.org podcast, let's make legendary column charts.
What is in this session?
Column charts are everywhere. As analysts, we are expected to create flawless, strikingly beautiful & insightful column charts all the time. Do you know the simple rules that can help you create legendary column charts?
That is our topic for this podcast session.
In this podcast, you will learn
Few personal announcements
Rule 0: Start at zero
Rule 1: Sort the chart
Rule 2: Slap a title on it
Rule 3: Axis + grid-lines vs. Lables
Rule 4: Moderate formatting
Conclusions
Listen to this session
Podcast: Play in new window | Download
Subscribe: Apple Podcasts | Android | RSS
Click here to download the MP3 file.
Links & Resources mentioned in this podcast
Companion article
Transcript of this session:
Download this podcast transcript [PDF]
How do you make your column charts awesome?
I shared my favorite techniques in the podcast. Now it's your turn.
What about you? What rules & techniques do you use to make your column charts awesome? Please share in the comments section.
Subscribe to our podcast and get latest episodes automatically
Use below link to add our podcast to iTunes. For other options (Android, Windows phone or RSS) click the link below. Thank you.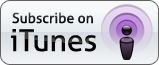 Introducing our Online Power BI Class:
Would you like to join me on a date with Power BI? In this comprehensive online class, learn all about Power BI so you can create beautiful, insightful & interactive reports. Join me and rest of the play mates for our first ever Power BI Play Date.
Click here to know more and join us.