Archive for August, 2010
Faheem (@FaheemH) from Denmark sent me this beautiful infographic depicting various facts about Immigrants in Denmark. Immigrants in Denmark – Excel Infographic: [view high res] How is this Info-graphic made? Faheem used a variety of tricks to create this infographic. Some of the key ideas are, Using text boxes and drawing shapes Using bar charts […]
Continue »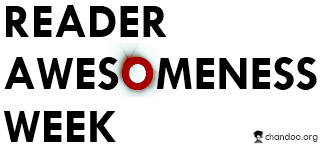 It is no secret that our readers are awesome. We have tons of creative, passionate & caring members in our community who just kick ass day in day out. Just look at the comments in any post and you are going to find amazing display of skill, intelligence and mastery of Excel craft. To celebrate all this, we are going to dedicate this week (August 2nd thru 6th) as Reader Awesomeness Week.
What is Reader Awesomeness Week?
Through out this week, I am going to share excel workbooks, ideas, tips & tricks that our readers have submitted to me. First 3 days (Tuesday thru Thursday) I will be posting contributions I already received thru Email.
On Friday, I will be posting all the tips, downloads submitted by you. Click here to contribute.
Continue »