Archive for May, 2009
That is right. Next week is your week on this blog. I will post content that is shared by you. So go ahead and share your tips and tricks with us. Read more to find out how you can share your tips with the community.
Continue »
Here is a fun, simple and different alternative to traditional dashboards. Introducing…. tweetboards.
Continue »
Here is a look at the best posts from last 2 months. I thank you for your continued support for this blog.
Continue »
Here is a fun way to edit formula ranges. Just select the formula, press F2 and when you see the borders around the ranges used in that formula start dragging / resizing these borders to edit the formula range.
Continue »
Over the last few days I have been using Bonavista Chart Tamer tool and I found it pretty neat. Read my review of this wonderful tool.
Continue »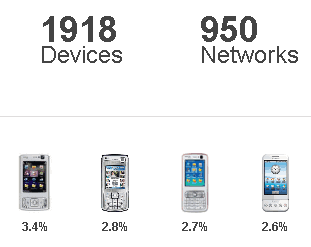 Take a look at the web analytics dashboard from percent mobile. It is well executed and provides good quality information at a glance.
Continue »